In this section you will find helpful items to prepare you for mediation.

Preparing for mediation:

People unfamiliar with mediation will learn more about the process from the Mediation brochure published by Michigan's State Court Administrative Office.

To help you plan ahead for your mediation, read this article, Preparing for Your Mediation, at mediate.com. Parties who follow this advice will be well-positioned to reach agreement.

Lawyers representing clients in mediation will benefit from reading recommendations prepared by my colleague Shel Stark on "Top Ten Tips for Maximizing Results in the Process." A video with Power Point slides on these tips for attorneys can be found by clicking here. Another article advising lawyers on how to prepare for mediation, "Tips for Lawyers at Mediation," was published recently by the ABA.

If you are uncertain as to what type of mediator will best suit your particular case, you may find my article on mediator styles helpful: "Selecting the Right Mediator For Your Case."

Agreement to Mediate:
The standard Agreement to Mediate suits most cases. Please review this to see whether this will work for your particular case.
If both parties are Christian, and wish to incorporate biblical principles into the mediation process, please review this Agreement to Mediate.
This memo will also help, as its title promises, in Preparing for Christian Mediation.

Mediation summaries: I have some suggestions for drafting your mediation summary. You may also benefit from reading an article written by my colleague, Shel Stark, "Writing the Mediation Summary."

Mediation Conference Call Checklist: Please consult this Checklist prior to our conference call so you will be prepared to have an efficient, productive conference call with opposing counsel and me.
A written agreement is the outcome people are usually looking for, but it can be challenging to draft this well at the end of a long mediation. Why not prepare ahead of time for the mediated agreement? This checklist can help.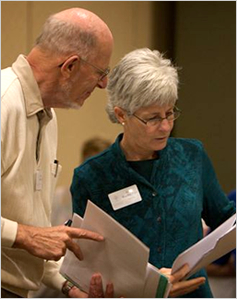 Interested in contacting Anne for mediation assistance?
E-mail her
today!